I Feel Inferior
"I cannot communicate with others. Anyone's expression in eyes, words and gestures are bad for me. When I have pressure, I cannot stand and control myself. The feelings of inferiority and self-pity often make me closed. When I am sick or have difficulties, and I cannot solve problems by myself, I will close myself off. When I have recovered or my difficulties have passed, I will go out to get along with people and show them my bright side. I have brought up my children alone. I still feel very inferior and have no joy. It is not easy to open my heart to people. I cannot have physical contact with my mother either. Whenever I see her hands, I am afraid that she will hurt me. I do not know what the matter with me is."
(Sister Wang)
Ask the Lord to help sister Wang remove her negative emotions and rely on the Lord to become strong. Please pray that she can courageously accept her own situation and seek the help of doctors so that her emotions will be improved.
---
Reluctant to Divorce
"I have been married for 16 years. We both are Christians, serving in the church choir, and with a son who is at Junior Two. I distrust my wife and get furious and anxious when she talks with other men. We have been quarreling since the beginning of our marriage. And since the birth of our son, I would go to prostitutes every after our quarrel. I have sinned and have pleaded guilty before God! My wife said that our marriage was set by people, not by God. She wants to divorce me because she doesn't love me at all. But I don't want to. My wife rears our kid in our hometown, but I am working outside. We could just talk for a few minutes over the phone. She doesn't love me and wants to charge me a commitment of fornication for a divorce."
(Brother Zhang)
May the Lord keep brother Zhang's marriage and let him realize he should confess his sins and repentance with God and his wife. May our Lord move his wife to forgive her husband, to reconcile and re-build a good relationship again.
---
Scientific Anxiety
If you don't understand programming, you are a new illiterate; and if you don't code, you will lose your ability to survive. With the rapid development of information technology, parents' "scientific anxiety" is increasing. Series of children's programming classes is sought-after, trodden on the heels of mathematical Olympiad training courses. So, this is another new training strategy that parents can use to brush up their children's thinking ability. For teenagers, being skilled in programming may be advantageous to entering a prestigious school. Parents just can't tolerate seeing others' children, but not theirs, learning this and that. Anxiety therefore continues to spread. When parents of junior high school students apply for classes, their first question is how soon the course will complete. Parents shouldn't apply classes for their children out of their worries, but the interest of their kids instead.
("China Youth Daily", March 14, 2019)
Pray for the parents. Despite the rapid development of technology, parents should recognize the personality of their children and cultivate them according to their strengths and interests.
---
Gospel Broadcasting
70 Years' Broadcasting: It is the 70th anniversary of Radio Liangyou in 2019. Believers we have served have experienced how much difficulties, and have gone through ups and downs for these past years.  Social situation has also undergone great changes. People have faced different challenges. It is hoped that our program can be close to the audience's voice, speak their words, and seriously lead them to the Lord.
Holistic Growth: In response to the current needs, we have launched the "Joyful Tree Holistic Growth Ministry" since the end of March to bring together the strengths of multiple ministry partners for producing the courses of three levels (kindergarten, lower primary and upper primary) and of the parent -teacher version. In addition, discipleship training courses will be launched at the end of the year to enable believers to study and grow up on their own. Please pray for our program production.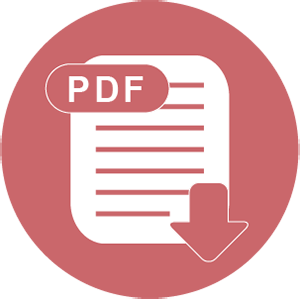 Download