Pray for Son-in-law
"Please pray keenly for my son-in-law, 35 years old, from Jiangsu. He fell in love with my daughter when she was 24. He was enthusiastic for church activity at the beginning of their relationship. After married and with a kid, my son-in-law becomes distant from God: no prayers, no bible reading, bad tempered and living self-centeredly with no regards to the Lord and others. His life is in pieces, that he had even once bitten the thumb of my daughter to its bleeding. Save my son-in-law, God! Break his ego and take away all the anger in his life! May God revive his love and respect to his family, to God and to us his elderly, and as wished as his pet name – 'Grace'."
(Sister Tong, Shandong Province)
May the Lord help Sister Tong's son-in-law to see his own problems; let him repent and return to the Lord. Pray for a complete change in his life so that there is familial joy, love and peace again.
---
Internet+ Nursing Service
The "Internet+ Nursing Service" – an e-platform where one can book a nurse to serve on-site through mobile phone, was finally launched. On February 12th, the National Health Commission announced that the pilot program of "Internet+ Nursing Service" was affirmed to run in Beijing, Tianjin, Shanghai, Jiangsu, Zhejiang, and Guangdong provinces. Through the online application and offline services, nurses provide home care services. According to the National Bureau of Statistics, as of the end of 2017, the number of people aged 60 and over in China was 240 million, the number of elderly people with chronic diseases was 150 million, and the number of disabled and half-disabled elderly was about 40 million. All these has led to a surge in demand for home care services for many elderly people living with illness.
("The Beijing News", February 13, 2019)
Please pray for a fair development of "Internet+ Nursing Service". May the experience collected from the pilot project help make better medical policies and measures in terms of quality and safety.
---
Experience God's Grace
"At first, a female colleague from my new job was friendly with me. Yet she got mad at me after I became the course consultant. She picked on me and teased about me rudely. I have never gone through such kind of bitterness in life. Grateful that the team leader is kind and he once asked me a personal question: 'Is it true that Christians don't celebrate Halloween?' And I said 'yes' despite that I was still seriously making calls to customers at this festival. The team leader thus said they should respect my belief and I could tell him about such things in the future. He also said that some of our colleagues are Muslims who wouldn't order pork for meals. I count this as God's comfort in times of my trouble."
(Sister Luo)
Although Sister Luo has some unfriendly experiences with her colleague, she gained understanding from her team leader for letting her not celebrate Halloween. May sister grasp opportunity to share her experiences with others.
---
Gospel Broadcasting
Broadcast Response: Our broadcast got a better response in 2018 when compared with 2017. More programs were downloaded and listened; more text content was browsed, more listeners responded, and more listeners were served. The statistics in December 2018 indicated that a larger part of the figures recorded the highest in the year. We hope this is the proof that the Heavenly Father is using us to serve our compatriots at present.
Liangyou Theological Seminary: In 2018, 670 students were admitted and 187 were graduated. The broadcast of the courses on the Internet, WeChat and mobile Apps is generally smooth. Thanks to the Lord. Staff visited students in Sichuan and Chongqing early in last December, and they all returned to Hong Kong safely. As the number of examination papers submitted by the students continues to increase, please pray for the teachers who mark the papers. It is hoped that the Lord will use their services to help the students grow and be cared.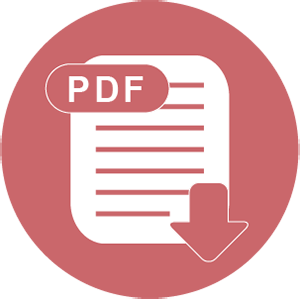 Download