Deeply Touched
"I have believed in Jesus Christ for 12 years. In fact, I heard about your programs when I was in junior high, yet a Christian. In 2006 the year when I converted, I listened to Liangyou with a radio; now, a mobile phone will do the job. Therefore, when I looked back, I was amazed to see this platform which God has raised! In 2009, when I was in Fuzhou, Fujian Province as a soldier, I wrote a letter to you. A reply came later which had inspired and vitalized me greatly on my spiritual direction during my stay at my second hometown. Through the radio I used these days, a line of words: 'the most important person is the person around you. The most important time is the present…' has really touched my heart."
(Brother Wang, Shandong Province)
Thankful to Brother Wang for his support to Radio  Liangyou over these years. Grateful that brother was inspired and encouraged through our interaction and may he keep on growing on the spiritual path of faith.
---
Heartwarming Escort
On February 10th, Henan suffered in heavy snow. Due to frozen roads, all scheduled buses in Luoyang County of Luoyang City were forced to suspend. This was indeed the worst of times: The Spring Festival travel coincided with the last day of the Spring holiday. Lots of people were rushing back ready for work. Early in that morning, more than 200 passengers were stuck at the bus station. To ensure passengers to travel safely and smoothly, a contingency plan was carried out at Fuyang Bus Station: the county traffic police department was notified swiftly to dispatch seven snow-chained coaches to send away all the passengers. With the escort and guidance of traffic police, all coaches were able to depart and proceed against the wind and snow. All stranded passengers reached Luoyang Long-distance Bus Terminal safely.
("East Day Headline", February 18, 2019)
Grateful to the swift response of Fuyang Bus Station and the heartwarming action of the traffic police that all the stranded passengers could be dealt with properly. Their doings could really warm the hearts of many. May more of these warm-hearted deeds in the society be seen and reported.
---
Unable to Let Go
"Owing to some land disputes, my father and brother were killed by their village brothers. I therefore lost two relatives in one day, leaving mom and a nephew at home. Dad believed in the Lord, but my younger brother not. After the incident, I have tried to be reconciled with my mother and make plan for my nephew. The fact is, I have left home for the last five years: married to a guy I loved even without the blessings of my parents! I am home now, but only the corpses of my father and my younger brother that I could see. I am so painful. I often suffer from insomnia, yet hard work awaits the next day. I now need to take care of my family, my mother and nephew. I still feel extremely regretful and cannot let go."
 (Sister Ding)
May the Lord comfort Sister Ding, her mother and nephew. He knows about their wound. Pray that sister will be strengthen by the Lord to brave the challenges ahead. May also the relationship between mother and daughter be repaired soon.
---
Gospel Broadcasting
Broadcast Response: Our broadcast got a better response in 2018 when compared with 2017. More programs were downloaded and listened; more text content was browsed, more listeners responded, and more listeners were served. The statistics in December 2018 indicated that a larger part of the figures recorded the highest in the year. We hope this is the proof that the Heavenly Father is using us to serve our compatriots at present.
Liangyou Theological Seminary: In 2018, 670 students were admitted and 187 were graduated. The broadcast of the courses on the Internet, WeChat and mobile Apps is generally smooth. Thanks to the Lord. Staff visited students in Sichuan and Chongqing early in last December, and they all returned to Hong Kong safely. As the number of examination papers submitted by the students continues to increase, please pray for the teachers who mark the papers. It is hoped that the Lord will use their services to help the students grow and be cared.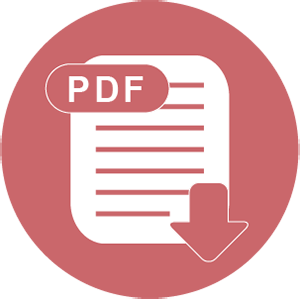 Download