Waiting for Marriage
"I have been waiting for marriage for many years and I am going to 34 years old soon. I insist on seeking a Christian brother but my persistence has started to falter. I have heard your counseling program on being single. But I cannot let go. I often cannot sleep well and escape from reality. I am completely pessimistic and my memory is also declining. I am afraid of remembering things incorrectly when I go to work since my job is involved in law. I am frightened when I think of meeting relatives and friends during Lunar New Year. What troubles me is that I cannot live up to my parents' expectation. My home is located in a rural area. But I work in a provincial capital. I am still unmarried at such age. This makes my parents lose their face in the rural area."
(Sister Yang)
Ask the Lord to help Sister Yang release the pressure in her heart and understand that marriage is not the whole of her life. Also ask the Lord to give her strength to break through the traditional thought and courage to enjoy her single life.
---
I often lie
"I often lie as I do not want others to know me. When others ask me, I just lie, but I blame myself afterwards. Sometimes I say something which make people stumble and I also gossip about others. I don't know how to get rid of these sins. I often listen to the programs which give sermons on sins made by tongues. Every time I listen, I am very touched. I myself also pray for this. I am a leader of my church. I am not only afraid that my sin will be exposed. More of my fear also comes from God's blame. Say, I have a girlfriend. But I have fabricated my stories and told my church-mates that no Christian sisters take a fancy to me. I also gossip with the church guard about others. It is really painful when I return home. I really do not want to bear my selfish desires!"
(Brother Huang)
Please ask the Lord to remove Brother Huang's psychological problem of lying and help him find out the reason. Pray that the Holy Spirit will work on him so that he can rely on the Lord to battle, hold his tongue and live a triumphant life.
---
Gospel Broadcasting
Broadcast Response: Our broadcast got a better response in 2018 when compared with 2017. More programs were downloaded and listened; more text content was browsed, more listeners responded, and more listeners were served. The statistics in December 2018 indicated that a larger part of the figures recorded the highest in the year. We hope this is the proof that the Heavenly Father is using us to serve our compatriots at present.
Liangyou Theological Seminary: In 2018, 670 students were admitted and 187 were graduated. The broadcast of the courses on the Internet, WeChat and mobile Apps is generally smooth. Thanks to the Lord. Staff visited students in Sichuan and Chongqing early in last December, and they all returned to Hong Kong safely. As the number of examination papers submitted by the students continues to increase, please pray for the teachers who mark the papers. It is hoped that the Lord will use their services to help the students grow and be cared.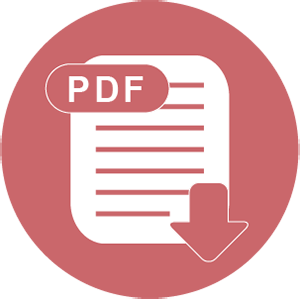 Download