I'm confused
"I am a vet. I met my girlfriend earlier in 2018 and was planning to get engaged during year-end. Despite some unhappiness, we both treasured our time together. We however broke up not long ago but the reason is unidentified. My mother, who is a Christian, has influenced me since my childhood. To her God, I showed respect but have never really believed in, despite how much she wanted me and my ex-girlfriend to while we were still in love. Now, after breaking up, needn't have I sought excuses to the issue anymore; I realized my unfaithfulness to God. I am now really confused and in the deep sadness of breakup."
(Brother Yang)
May God lead Brother Yang out of the pain; forgive his unfaithfulness but help him re-establish a relationship with the Lord. Pray also that God grant brother wisdom in dealing with relationships. May brother stand up and live his life vibrantly again.
---
Top of the World
According to Sina News, the official journal of the American Cancer Society recently published the "Global Cancer Statistics 2018" report, which evaluated the morbidity and mortality of 36 cancers in 185 countries. In the report, there will be approximately 18.1 million new cancer cases and 9.6 million cancer deaths worldwide in 2018, with Asia accounting for nearly 70% of the latter. The data also show that the incidence and mortality rate of cancer in China ranks first in the world. According to the statistics announced by "China Voice" WeChat, the top three cancer incidence rates in China are lung cancer, breast cancer and stomach cancer; the highest incidence of male is lung cancer while female's the breast cancer.
("The Beijing News", January 9, 2019)
Amongst the many different causes of Cancer, they are often closely related to one's eating habits. Pray that the Chinese have higher alertness on food and environmental health. May the Lord reduce the morbidity rate of cancer on the one hand, improve the method of treatment on another so that cancer patients can be more effectively treated.
---
Postpartum Depression
"My husband and I got married one year after we met. We have a honeymoon baby who was just born in January this year. Since our wedding, there have been lots and lots of clashes: quarrels, smashing mobile phones, fighting, leaving home; I even wanting to jump in the river with the unborn baby. I continued working during pregnancy and even after the arrival of the new baby, the distress between us has never been lightened at all. I suspect I have postpartum depression, and I always feel my husband's care for me insufficient. To let my husband rest well, I didn't disturb him too much during my postnatal month. In general, my husband deserves a "thumbs up" for going to market in the morning and fixing dinner after work. In addition to all the cooking and cleaning, he also washes diapers and bathes the baby. Yet we don't have much communication and I feel very bad when he gets off to work without saying a word to me."
(Sister Helen)
Pray for the postnatal depression of sister Helen. May the Lord give her a joyful and peaceful heart; help her understand how to communicate with her husband frankly and positively so that sister would get out of the depression very soon.
---
Gospel Broadcasting
Platform Reorganization: Since 2019, a brand-new Radio Liangyou website has been launched with three major platforms reorganized: (1) Radio Liangyou website – a new design to meet personal preferences of the broadcast; (2) Online streaming broadcast – 24-hour streaming broadcast to allow instant broadcasting and listening; (3) Resource Library – downloading of resources of the past program audio files and texts are welcomed. We are committed to providing listeners with better listening resources.
CIBS Program: We have produced a new season show of the RTHK-CIBS, "Let's Get Wet… Land", to explore the relationships of the wetland with social development and environmental conservation; and to let us know the rich wetland resources in Hong Kong. It will be broadcast on AM621 and via www.rthk.hk at 8:00-8:30pm every Tuesday from now until April 2.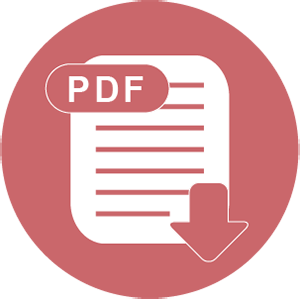 Download