Great Healing
"A dozen years ago, I met and believed in Jesus through the Radio Liangyou. I was sick that time but with the radio programs conveyed, the Lord Jesus healed my schizophrenia. Later when I worked again, however, I was unable to listen to the radio. Had it not been the companionship of Liangyou every day, I might have disappeared from this world already. I here send my biggest gratitude and regards to the hosts, teachers and behind-the-scenes of Radio Liangyou and I wish you all well. Comparing to the past, it is much easier and convenient to listen to the radio now with WeChat or the other platforms of radio. I am glad that I can listen to your programs again. Thank you very much!"
(Brother Lin, Guangdong Province)
Grateful for Brother Lin that with the companion of our radio program he was comforted, and his illness healed. May brother witness the Lord's great love with a grateful heart and share and help others in need about his mental journey of healing.
---
Swine Fever Control
On the afternoon of January 8, the Ministry of Agriculture and Rural Affairs carried out a nationwide training on the prevention and control of African swine fever, requiring pig farmers to resolutely block the spread of the epidemic by stop using the kitchen waste to feed the pigs. The practice of prevention and control of African swine fever in the world over the years has shown that the feeding of kitchen waste to the pigs is a major route for spread. After the outbreak of swine fever in China, experts conducted a preliminary analysis of the causes of the spate. Studies have shown that 62% of the previous 21 cases of African swine fever epidemics in China were related to feeding with kitchen waste. The epidemic has been greatly reduced in the concerned and their neighboring provinces after the ban on the consumption of kitchen waste for pig feeding.
("The Beijing News", January 9, 2019)
Pray that the pig farmers will actively cooperate with the government's epidemic prevention work: not to conceal the epidemic but report the facts and control the epidemic jointly.
---
Dissolution of Marriage
"My marriage has been officially dissolved by the court! Please help me. I have been listening to your program for a long time and got greatly inspired. I have social phobia: sometimes I would have slight depression if my feeling of inferiority goes too extreme. Counseling is still required, though my condition has improved a lot after listening to your programs. For my daughter, she is much traumatized because of our divorce. I don't know how to cope with all these, except praying humbly to God for strength and support. Now, through your broadcast, my heart is gradually opening to God. I hope the Lord can help me more!"
(Audience "Sister Helpless")
Pray for "Sister Helpless" that the Lord will remove her pain; rather, may God lift her spirit to live a happy, normal life again with her daughter. Besides, may the church give her more support and acceptance.
---
Gospel Broadcasting
Platform Reorganization: Since 2019, a brand-new Radio Liangyou website has been launched with three major platforms reorganized: (1) Radio Liangyou website – a new design to meet personal preferences of the broadcast; (2) Online streaming broadcast – 24-hour streaming broadcast to allow instant broadcasting and listening; (3) Resource Library – downloading of resources of the past program audio files and texts are welcomed. We are committed to providing listeners with better listening resources.
CIBS Program: We have produced a new season show of the RTHK-CIBS, "Let's Get Wet… Land", to explore the relationships of the wetland with social development and environmental conservation; and to let us know the rich wetland resources in Hong Kong. It will be broadcast on AM621 and via www.rthk.hk at 8:00-8:30pm every Tuesday from now until April 2.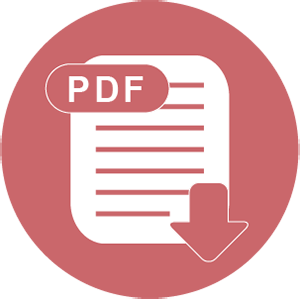 Download