Memorial Prayers
"My grandparents, both baptized, were graduated from church school. My father who was their third son, had taken care of them till they rested in peace at their 77- and 96-year-old respectively. Although Dad was a member of the Communist Party, he followed my parents and believed in the Lord. After the decease of my grandmother in 2015, my father got even closer to our Lord. Father got a heart attack last week and left us suddenly. To accomplish his wish, we asked the church to offer him a memorial prayer at his burial. The church's reply was, 'It is rather ridiculous to pray for a non-baptized who, even been prayed for, would not get the acknowledgement from Jesus Christ nor his name been seen on the roster.' In such case, will baptism merely become a procedure for the sake of a memorial service?"
(Sister Xin)
Pray for the wishes of Sister Xin. May God provide sister a church where its priests can comfort the family and give her father memorial prayers out of the love of the Lord.
---
Child Abuse
In Shenyang, Liaoning, parents revealed that three teachers in a kindergarten were suspected of child abuse. They used toothpicks and steel needles to stab young children. Parents posted multiple shots of injured children on the Internet, and more than ten children were equally victimized. The teachers involved have been arrested. A parent of the kindergarten concerned said that she received a message showing that some children of the same school were stabbed by the teachers with toothpicks and needles. She later found similar marks on her child's body. Her child, when questioned closely, disclosed that the hurts were made by a kindergarten teacher. Another parent revealed that her child was stabbed by the teacher because he was not eating properly.
("Ming Pao News", December 17, 2018)
May the Lord mercy those who are teaching in the early childhood education. Pray that there is more patience, love and forgiveness to these toddlers while they are still growing. May the Lord heal the victims and their parents in their hearts.
---
Spiritual Battle
"After getting married and having children, thankfully God called for me. I was entangled in Satan before and became extremely frustrated: I went to temples to burn incense; bought consecrated gourd hoping to break the curse. The situation however deteriorated day by day. I became lethargic during daytime and when I woke up at night I could hear and see strange things. A fellow aunt then took me to a nearby seminary. I burst into tears when I heard people singing hymns. Since then, joining the church's Saturday fellowship becomes the highlight of a week as they bring me joy and good sleep when I return home. But I am feeble again. Immersed in sin without repentance… until this morning in the dark, I was terribly disturbed by Satan again. Thank God that at the time I cried out for His salvation, all the evilness was over."
(Sister Wang)
Pray for Sister Wang that the Lord will strengthen her mind when following in Jesus's footsteps. May sister experience the all mightiness of our Lord and by holding on to Him all evil disturbances perish.
---
Gospel Broadcasting
Broadcast Response: The download rate of our online programs increased significantly by 40% in October, when compared with September! This was due to the development of mobile App and the use of WeChat applets on one hand. This was also probably due to the pressure faced by the Mainland churches in recent months on the other hand. Ask the Lord to maintain the smooth transmission of our programs on the Internet and via social media, and to protect our radio broadcast via short and medium waves.
New Year Specials: A number of special editions of different programs are produced during the New Year period. Pray that more listeners will be able to understand what God says to them through these programs at this festive time. Ask the Holy Spirit to soften their hearts so that the Words of God can sprout and grow in their hearts.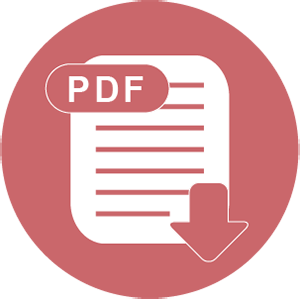 Download