Inharmonic Family
"I am 29 years old. I have believed in the Lord since my childhood. I have been married for one and a half year. My baby is four-month-old. I have been arguing with my husband because of our poor communication. My parents-in-law work in a foreign area. Moreover, my character makes me pursue everything perfect. But I feel that my husband is lazy. He does not seek advancement. He procrastinates when he does everything. He fails to take care of the family. My mother-in-law hurried back during the period I gave birth to my baby. But she left without taking care of me in the first month of my confinement. In addition, I was very sad and cried because of my mother-in-law's bad words and attitude. I still could not let go and my heart was full of bitterness after four months."
(A Sister, Anhui Province)
Ask God to help the sister and her husband improve their ways of communication, and learn to how to understand and accept each other. Also ask the Holy Spirit to release the sister's bitterness against her mother-in-law in her heart, help them accept each other with love in the Lord, and remove all their contradictions and gaps.
---
Mental Health
"After experiencing a terrible panic two years ago, I went to check to find out that I have got depression. For half a year now, I have been taking low dose of drugs, for stabilization. I told my seven-year-old son about my illness to seek his understanding. Recently, I found him very much attach to some of his favorite toys. I was later told that my son was craving for companions and they could help him into better sleep. Should I take my son to see doctor? After the inquiry, I underwent a psychological counseling therapy and now my situation has turned better."
(An Overseas Sister)
May the Lord help this overseas sister continue her psychological counseling therapy to settle her melancholy on the one hand; and help understand the spiritual needs of her son on the other hand.
---
Ride-hailing Safety
After successive hitchhiking related murders in Zhengzhou, Wenzhou and other places, a joint investigation was launched by various major government departments to examine the operation of nationwide online ride-hailing and hitch services, including Didi and seven other companies. The announcement came after inspection that there were severe flaws in Didi's online service with its security loopholes and leakage risk of passengers' information. The investigation team urged a halt of Didi's "hitch" function to let the company to look into the issues and fix loopholes. While Didi continues its safety assurance measures in the next six years, its hitchhike service will be suspended indefinitely, said the team. Didi agreed with the report and would sincerely rectify their problems.
("Beijing Daily", December 3, 2018)
Perhaps no one could imagine a riding platform, conceived purely in resource sharing, would create such a security hazard! Hope that the rectifying measures can fulfil a safe and effective operation mechanism so that the public can have some convenient and enjoyable ride-hailing services.
---
Gospel Broadcasting
Broadcast Response: The download rate of our online programs increased significantly by 40% in October, when compared with September! This was due to the development of mobile App and the use of WeChat applets on one hand. This was also probably due to the pressure faced by the Mainland churches in recent months on the other hand. Ask the Lord to maintain the smooth transmission of our programs on the Internet and via social media, and to protect our radio broadcast via short and medium waves.
New Year Specials: A number of special editions of different programs are produced during the New Year period. Pray that more listeners will be able to understand what God says to them through these programs at this festive time. Ask the Holy Spirit to soften their hearts so that the Words of God can sprout and grow in their hearts.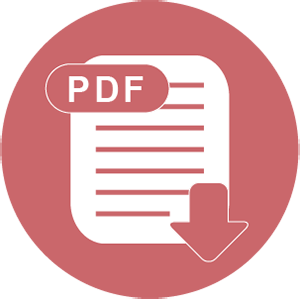 Download