Weak and Benighted
"I am weak and benighted. All through the marriage of longer than a decade, I have been living in inferiority, grievances, bitterness and hatred. Despite the comforts and prayers from many of my church fellows, I failed to get over the sufferings. My physical and spiritual problems also lead me to dislike praying or reading the Bible; if I do, I do it perfunctorily only. I am like an orphan, lonely and helpless… I have concealed and repressed my fear from others in the workplace-a place I hate to go as the feeling of lowliness is always there haunting me! I therefore very distressed, disregarding that many have told me to let go. I don't know how, and I really can't!"
(Sister Jiang)
Pray for God's healing on Sister Jiang: She is spiritually depressed and psychologically feeling inferior and repressed. May she experience the truly presence of the Lord by embracing the love of God.
---
Chaos of We-media
According to CCTV's report, mainland's official media has recently besieged the We-media (personalized media) with accusations of unbearable chaos involving those proliferated rumors and money-grubbing-related. Su Ren, Deputy Director of the Cyberspace Administration of China pointed out about the six-major chaos of We-media which include vulgar pornography and "Clickbait" etc. The Cyberspace Administration of China will, as implied, coordinate the relevant departments to jointly conduct graded and categorized administration of We-media on a localized and comprehensive basis. Rectifying measures on We-media in particular will be introduced and severe punishments will be imposed violated the laws and regulations.
("SINA News Finance", November 10, 2018)
May the Lord help curb the unrestrained influx of We-media to enter the rapidly developing online payment system. Rectification on their operation is inevitable and punishments should be imposed on online fraud cases. May children learn to use network-related information in a controlled manner.
---
Open my Heart
"In order to get away from home, I went out to work at 17. Things were not going as planned though; so, every time when I felt tired, I would return home, hanging there for a few days and left again. This time is much different: I have converted to Christ! I have peace in my heart. May the Lord open and strengthen my heart so that I can settle down and live a purposeful life. I am currently 37, fully tired out and confused. I know that He is here, but I am so weak to lift my spirits. I feel sorry but helpless on my apathy to life. Thank God that I am fond of listening to all your radio programs. Having been home for almost a year, I listened to your programs at night to help me fall asleep."
(Sister Yang)
May the Lord strengthen sister and comfort her not to lose hope or passion to live well, despite being a single at her middle-age. Pray that the Lord rekindle her enthusiasm in living a purpose driven life, both earthily as and spiritually.
---
Gospel Broadcasting
"The Ways Of the Pastors": The third graduation ceremony was held last month. Thanks to God. There were 14 graduates. Ask the Lord to make them become His faithful servants and use them in their own church. In addition, the fourth training program is under preparation. May the Lord support and use the students to be trained. Please pray that both our staff and students will be strengthened, and that they can make progress by learning from each other!
Caroling LIVE by Soooradio: Soooradio will organize an online 12-hour "Marathon Relay Live Caroling" on December 15. More than ten pastors will evangelize in relays during this event. Different parties will also take turns to sing Christmas carols. Pray that the Lord will use this function to spread more widely the good news to be celebrated by the whole world!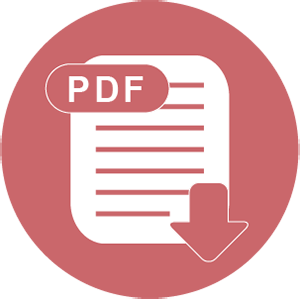 Download