Where is Jesus
"I have no money to support my family. I have had depression and want to commit suicide. I have believed in the Lord for many years. Where is Jesus? I have been unemployed for more than ten years. Jesus, why do you forsake me? When I was young, you abandoned me. I was admitted to a specialized secondary school in 1980. I started working in a state-owned enterprises as a steel-
making professional in 1984. But then I was arrested in a revival conference and the Public Security Bureau informed my company and I was dismissed. Anyhow I am helpless. I have a younger brother who has been already admitted to a psychiatric hospital because of a blow by his divorce. Moreover, my mother has passed away. I hope that God is the god of the alive, not the god of the dead!"
(A brother)
Ask God to open a way for the brother and give him an opportunity to work so that he can support his family. Please pray that the brother can taste the kindness and love of God, and experience that He is a true and living God.
---
Worry about Mother
"Mother has advanced gastric cancer and she believed in God because of the illness. She is 63 years old and has gone through repeated hospitalization. Despite the Lord's healing on her, she has not thoroughly repented. Other family members are indifferent to our belief in Jesus. Mother is hospitalized today for an acute stomachache. I am intensely afraid of losing her. I fear that her demise would disgrace the name of God, for not worthy of being a Christian. Mother is willing to listen to gospel and others' testimonies as well as praying with me. She is however, not reading the Bible, not going to church nor praying to God herself. Sometimes I argue with her, which always ended up in conflicts. I am too impatient perhaps. In fact, we rarely attend church gatherings: it takes 40 minutes to drive to the church, but we don't have a car. Our spiritual life is thus hard to establish."
(Sister Wu)
May the Lord strengthen Sister Wu's faith and ensure her that a person is justified by faith apart from the works of the law! May sister have patience while leading her mother to know God; have wisdom to arrange transportation for church congregation where they can build up their spiritual life.
---
Bus Safety
On November 4, there was a dispute between a passenger and a bus driver in Hunan in which the former was arrested by the police for grabbing driver's steering wheel. Surveillance footage shows that after the bus started, an old man asked to get off the bus. Being rejected by the driver, the old man turned tempestuous and went to strike the driver's console and yanked his steering wheel. Fortunately, the bus was not in high speed or it may turn otherwise. A similar incident occurred in Jiangxi on November 2. A 65-year-old bus passenger was rejected by the driver when he asked to drop him in the middle of nowhere. He was furious and tried several times to seize the driver's wheel. The driver then stopped the car emergently to call police for help. While, in Chongqing a bus passenger had a fight with the driver, causing the bus to plunge into the river killing all 15 people in the bus.
("Daily News", November 5, 2018)
Pray for the Lord's mercy, so that the violent behavior can be minimized; drivers of public transport can handle disputes properly and take passengers to their destination safely. It is hoped that severe sanctions of the law can make vigilant effect on law offenders.
---
Gospel Broadcasting
"The Ways Of the Pastors": The third graduation ceremony was held last month. Thanks to God. There were 14 graduates. Ask the Lord to make them become His faithful servants and use them in their own church. In addition, the fourth training program is under preparation. May the Lord support and use the students to be trained. Please pray that both our staff and students will be strengthened, and that they can make progress by learning from each other!
Caroling LIVE by Soooradio: Soooradio will organize an online 12-hour "Marathon Relay Live Caroling" on December 15. More than ten pastors will evangelize in relays during this event. Different parties will also take turns to sing Christmas carols. Pray that the Lord will use this function to spread more widely the good news to be celebrated by the whole world!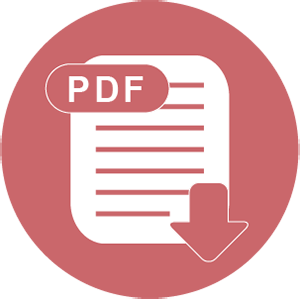 Download