Taking Care of Mother
"I am 62 years old, born in the countryside. When I was six, my mother got an eye disease and got blinded. That day onwards, I became mother's white cane, taking her everywhere. At the beginning of her blindness, mother was thwarted and always in bad mood. Since then, I learned to be independent and strong; learned to take care of her life, to cook and make noodles. I started elementary school at nine and knew about shoes making at the age of 13. Without much love from parents in my childhood, I, nevertheless am grateful and fulfilled for having been taken care and guided by the Lord our God."
(Brother Sun)
To shoulder up his family since very young age has gro.unded him the genuine meaning of life: Living simple but fulfilling is grace while having God in life is happiness by all means. May his experience become blessings and encouragement to many others.
---
Teens Go Plastic Surgery
Patients of plastic surgery is getting younger, including those studying at junior high school. Plastic surgery isn't a taboo anymore but an "understandable" trend for youth. Some parents are very supportive and would consider cosmetic surgery a gift to their offspring so that they can begin college with a refined look. While "Beauty is better than Intelligence," becoming a "beauty" is the dream of many girls – a belief that bothers most people. It is noted that not only double-eyelid surgery is sought-after during this summer vacation, rhinoplasty and V-line facial contouring are also favored by students. Sometimes it is the students who ask for cosmetic surgeries while the other time it is their parents.
("Tencent News", October 8, 2018)
Self-cultivation is more important than one's appearance. Pray for the social misconception of aesthetics: with proper parental guidance, their children can obtain a correct value of life and not be fooled by misleading propaganda of "Doing plastic surgery, the earlier the better!"
---
Go Upstream
"I accepted Christ in 2009 during which I got the illness. There is nothing one can do to keep me alive now, except the weekly dialysis. Although the body is failing me, I have peace in my heart. By the hope, I also tasted the beauty and kindness of our Lord. I was much enlightened after hearing the segment 'Against the Flow' from the program 'In Touch'. I learn about advancing through adversity: to becoming stronger in faith, realizing the goodwill behind sufferings and to make our life more pleasing to God."
(Sister Zhang, Shandong Province)
Pray for Sister Zhang that her health condition can be contained, and the treatment of hemodialysis will not bring her too much pain. May she hold tighter to God and through her illness she experiences God's peace and comfort.
---
African Swine Fever
According to a statement from the Ministry of Agriculture and Rural Affairs on October 12, Liaoning Provincial Center for Animal Disease Control and Prevention confirmed an outbreak of African swine fever in a farm in Xintai Town, Taian County of Anshan City where 120 pigs were kept of which 88 were infected and 72 were dead. Up to now, 25 cases of African swine fever had been reported across Liaoning, Henan, Zhejiang, Jiangsu and other provinces. Immediately after the outbreak, the Ministry of Agriculture and Rural Affairs dispatched a steering group to execute emergency response measures such as blockade, culling, hazard-free treatment and disinfection, etc., to cleanse and hazard-free disinfect the affected swine thoroughly on the one hand; and prohibit all live pigs and susceptible animals and products from entering or leaving the blockade on the other hand. At present, the above epidemic has been effectively dealt with.
("Economic View", October 12, 2018)
Pray that the epidemic situation of swine fever can be effectively contained while all the sick and dead pigs be properly disposed of and off the market.
---
Gospel Broadcasting
"The Ways Of the Pastors": The third graduation ceremony was held last month. Thanks to God. There were 14 graduates. Ask the Lord to make them become His faithful servants and use them in their own church. In addition, the fourth training program is under preparation. May the Lord support and use the students to be trained. Please pray that both our staff and students will be strengthened, and that they can make progress by learning from each other!
Caroling LIVE by Soooradio: Soooradio will organize an online 12-hour "Marathon Relay Live Caroling" on December 15. More than ten pastors will evangelize in relays during this event. Different parties will also take turns to sing Christmas carols. Pray that the Lord will use this function to spread more widely the good news to be celebrated by the whole world!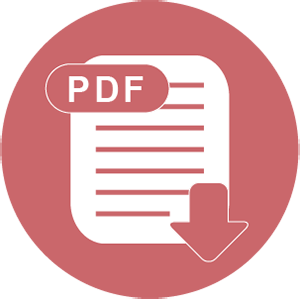 Download