Knowing Jesus
"I spent my happy childhood in an old village where I was accompanied with friends of my age. No one though would talk about Jesus nor Christianity as all adults were temple-goers and they worshipped the stones or so with incense sticks. As a child, I also liked joining the majority to share the bustling, fun and the delicious food there on every 15th of the first month. My mother, who was not well educated, would take me and my two sisters to the fortune tellers. In high school, a classmate's mother was said to be a Christian and would join church service on Sundays. She, however, had never told us about Jesus. Until I came to Hangzhou, a colleague took me to the church where I started to know Jesus. I am very grateful though up to now, I am the only Christian in my family."
(Audience "Sister Xin")
It is grateful that Sister Xin, through a colleague, could get to know about Jesus in her adulthood. May the gospel, through Sister Xin, be brought to her family so that they can experience the grace and love of the Lord as well.
---
Heavy Homework
A parent of a primary school student wrote "slept?" to a teacher in a WeChat group at midnight. The parent complained that her daughter was still working on the assignments given by the teacher. The parent also questioned the teacher 'In what sense do you deserve a good night's sleep?' The parent was soon kicked out of the group by the teacher. The teacher's reaction was widely criticized by other parents or netizens in and out of the group while some would think that they were both in fact care for the children and thus needn't have to antagonize their relationship. At present, schooling is exhausting: students are suggested to take after-school tutorials on top of tons of school assignments while their parents are requested by teachers to help check and correct their kid's homework. Both students and parents are indeed terribly overloaded.
("Chutian Metropolis Daily", September 22, 2018)
Pray that teachers are professional and passionate in teaching and willing to cooperate with parents on the development of children's knowledge and character. "Less is More!" as said, an adjustment in the quantity and quality of assignments may bring a better outcome in learning.
---
Landslide
In the early morning of October 11, a massive landslide occurred at Baigen Natural Village in Bogong Administrative Village of Boluo Township in Jiangda County, Tibet. Jinsha River was blocked to form a barrier lake, causing the river to rise, endangering the nearby villages. The bridge to Boluo Township was flooded, as well as some of the farmlands. The authorities in the region promptly carried out an emergency rescue plan: transferred 287 teachers and students from Boluo Township Primary School and further a number of more than 400 villagers from Bogong Village and Ningba Village. No deaths or injuries has been reported.
("China Tibet Network News", October 11, 2018)
Grateful that local officials could respond sharply to natural disasters by evacuating the villagers in time. May the Lord keep the villagers through the dangers and help the affected get assisted to rebuild their homes and put their life back quickly. Pray that local government should better its work on the prevention of disaster whereas local villagers should learn the importance of protecting nature.
---
Gospel Broadcasting
"The Ways Of the Pastors": The third graduation ceremony was held last month. Thanks to God. There were 14 graduates. Ask the Lord to make them become His faithful servants and use them in their own church. In addition, the fourth training program is under preparation. May the Lord support and use the students to be trained. Please pray that both our staff and students will be strengthened, and that they can make progress by learning from each other!
Caroling LIVE by Soooradio: Soooradio will organize an online 12-hour "Marathon Relay Live Caroling" on December 15. More than ten pastors will evangelize in relays during this event. Different parties will also take turns to sing Christmas carols. Pray that the Lord will use this function to spread more widely the good news to be celebrated by the whole world!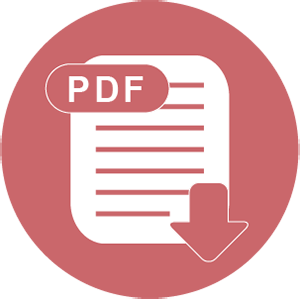 Download