Soccer Gambling
"Once I fell into the snare of the stock market and lost everything. When I was hopeless, the Lord chose me. After I had believed in the Lord, I had returned to virtue with no desires for four years. But I began to participate in soccer gambling when the World Cup 2018 started, and I spent my hard earned money on soccer gambling. I could not help spending my borrowed money on gambling occasionally. I know that Satan is influencing me, but I cannot resist. However, I do not feel the help of other Christians around me. I also complain that why God does not speak to me. I hope that you can pray for me to overcome the Satan's temptations."
(Audience "Ah Ha")
Ask the Lord to help Ah Ha stay away from gambling and give him the strength to resist temptations. Please pray that he can find helpers or a cell group in his church so that some Christians will join hands with him to face difficulties and temptations.
---
Terminal Breast Cancer
"Sister Jiang has gone to Anhui to get married there. She is only in her early 30s. She has a five-year-old child. But she has serious illness because of her terminal breast cancer. She can neither eat nor sleep when she is hospitalized. More than ten parts of her body cause great pain in turn. She has decided to believe in the Lord for a month. Please pray that the Lord will let the sister live a safe and peaceful life every day, and that she can sleep and eat well. If there are still God's purposes the sister has not accomplished, ask the Lord to heal her. If she has accomplished God's purposes, ask the Lord to let her rest in the arms of the Lord!"
(An Audience of Intercession)
Ask the Lord to heal Sister Jiang and soothe her painful body. Also pray that she will rely on the Lord so as to gain the power to face her sickness. Ask the Lord to look after her, her children and other family members who will receive the same grace of the Lord and become members of His family.
---
Unkempt
"I am a carefree woman with an unkempt appearance. In the morning, I might just give my hair a squeeze and my face a splash of water, then wipe it to dry. That's it, no tooth brushing and almost never put on any makeup. Shouldn't Christian care solely the inner beauty of a person? Another reason is: when I am 'well-dressed', I look like a witch! I loathe being stared at by others; feeling so unsafe and I accurse all men for their shallowness – they just care about what catch their eyes! For me, I prefer to earn their respect rather than being a vase! Be myself, I therefore don't dress as if their cup of tea. How about Christians? Is being unkempt by any means in line with God's will?"
(Audience "Xiaoyan")
Pray that Xiaoyan can rightly value one's inner as well as one's outer beauty. May the Lord help her see the opposite sex properly without bias.
---
Gospel Broadcasting
"The Ways Of the Pastors": The third graduation ceremony was held last month. Thanks to God. There were 14 graduates. Ask the Lord to make them become His faithful servants and use them in their own church. In addition, the fourth training program is under preparation. May the Lord support and use the students to be trained. Please pray that both our staff and students will be strengthened, and that they can make progress by learning from each other!
Caroling LIVE by Soooradio: Soooradio will organize an online 12-hour "Marathon Relay Live Caroling" on December 15. More than ten pastors will evangelize in relays during this event. Different parties will also take turns to sing Christmas carols. Pray that the Lord will use this function to spread more widely the good news to be celebrated by the whole world!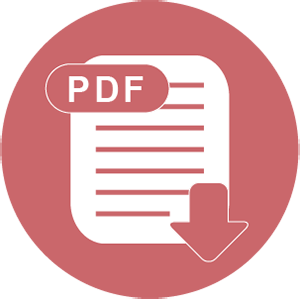 Download