Husband and I
"My husband and I have been married for 8 months. He loves to do his own things, like playing basketball, watching games, reading books and playing online games, but most important is that he is not focused and he is messy. Asking him to tidy up is rather difficult, and he thinks I am bothering him. Once he was sick, I stayed home with him. But he just kept playing online games all day at home. Earlier this year, he started a business with his friends and only having very little income which is not enough for paying rent and food. Actually I pay for the rental and other utilities expenses, and it takes up half of my monthly salary. I am now so penny-pinching. I'm so glad that we are not broken yet."
(Audience "Heart-broken")
Pray that sister "Heart-broken" can have wisdom and be a wise wife and get alone with his husband according to the bible teaching. Be a good steward taking care all the affairs and be wise in money management.
---
Student's Vision Problems
Director of State Oceanic Administration: "Micro-plastics is now found in organisms 4,500-metre deep in the sea! Plastic waste in the ocean is gradually broken down into plastic particles of less than 5mm in diameter, which is known by scientists as "PM2.5 in water". It is exigent that this oceanic pollutant is wide spreading beyond our imagination these recent years. According to an UNEP survey, the ban on single-use plastic bags is a useful measure whereas reducing upstream demand for plastics will be an effectual solution in the long run. To cope with the problem of micro-plastic pollution, there requires a new legally binding framework to address the issue from a global perspective.
("Guang Ming Daily", August 20, 2018)
Pray for the health of our younger generation in China. May their parents know how to protect their children's vision. May the government officials draw up proper policy to effectively reduce the short-sighted rate. May the teenagers have self-control on their usage of electronic devices.
---
If not the Lord
"I stayed in school dorm, where I became rebellious, during my senior high level: I ran away from God and my academic performance plummeted. In my childhood, my parents brawled always; and I was often beaten by my elder brother, sister and my mother as well. I thus considered myself psychologically impaired. Under the impact of various negative emotions, I suffered from obsessive-compulsive disorder. Without God, I realized how worthless I am: faced with a series of blows at the onset of my new job; my father died; mother, who was sick, moved in to live with me. Through mother's illness, I saw a bigger love that church fellows granted to her than anyone else. I then turned back to the Lord as there were so many witnesses around in these ten years. If not the Lord, mother wouldn't have lived so much longer whereas for me, I wouldn't have found my life as it is now."
(Sister Lin)
Thanks for the care and love of the church that Sister Lin was moved and returned to God. Pray for her for a deeper and more intimate relationship with God.
---
Gospel Broadcasting
LTS App: The new LTS mobile app launched in early January has been installed by over 30,000 users as of early August! May the Lord put the ministries of Liangyou Theological Seminary to greater use, so that more mainland church leaders and believers can be trained up and get well-prepared to correctly handle the word of truth. Also let us not forget to pray for church members and believers on the mainland having to face ever tightening regulations.
Children Programming: When the children are now prohibited to join the Sunday School at churches in China, we target to produce radio programs for children of various ages. At the moment, we are praying for partners who can provide good teaching materials and we will come up educational broadcasts in near future, so that many children can be led to Christ while they are young and their lives nurtured with the Words of God.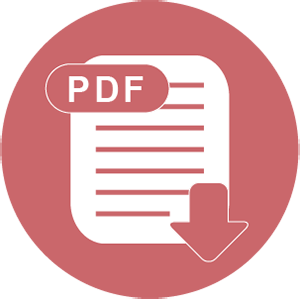 Download