By Faith
"There is a young couple in Christ: Brother Nee and Sister Huang. Please pray for their newborn daughter. Sister Huang was pregnant for her second child. She had flu and took medication improperly when she had been pregnant for six months. Therefore her doctor advised that her fetus should not be retained. He recommended her labor induction. Relying on God, this couple was willing to entrust the birth of their child to the Lord. Their baby daughter was born last Friday. However, her heart is not healthy. Currently she is receiving medical care and treatment. Her actual situation is still uncertain. The hospital has informed the family members of their need to discuss and make a decision. Please ask the Lord to increase the couple's confidence, and to rebuke and eliminate Satan. It is believed that everything has God's good intention and that the Lord's name will be glorified and witnessed."
(Audience "A Caring Person")
Please pray for Brother Nee's family and ask the Lord to bless his baby daughter. Pray that her heart will be healed by the Lord and that she will become healthy and safe. Also pray that the family can experience the grace of God and will be blessed.
---
"Data Package" Tricks
Many mobile phone users report that they often receive calls from telecom operators who want to give them "mobile phone data packets" and introduce new packages to them. After the users have refused to pick up the calls or have hung up, the telecom operators still call them repeatedly and cause troubles in their life and work. These calls have resulted in "phone harassments." As far as a "data package" itself is concerned, there are often tricks. For example, a package claims to provide unlimited data usage, but it will actually provide limited speed if a certain level of data usage has been reached. Another example, a package is claimed to be a free gift for a user. But after a few months, the user is being charged without the user's knowledge. It is impossible to guard against similar "tricks" which have damaged business integrity.
("People's Daily", August 11,2018)
Please pray that the competitiveness of telecom enterprises will not rely on the business strategies which have deviated from the reform direction and the will of people. They should rely on genuine enterprise innovations and high-quality telecom services in order to win over customers.
---
Feeling Very Depressed
"My mother behaves very extremely whenever she talks about my boyfriend. For example, after I had gone out to watch a movie with my boyfriend, she kept on calling me anxiously at that night. My father does not live with us and I live with my mother together. I have fallen in love with a man and want to be with him. But my mother thinks that he is not good enough. She thinks that his work and personality are not good. When I want to get married, she has threatened to commit suicide. My mother and I are Christians. She always kneels down to pray before the Lord and talks to Him in tears. Every time I see her behaving like this, I am very upset. Facing my relationship with her, I also feel very depressed."
(Sister Lan Xing)
Please pray for the relationship between Lan Xing and her mother. Pray particularly that the sister will know how to face her mother's opposition to her boyfriend. Also pray that both of them can let go of their prejudice and that they can communicate sincerely before the Lord.
---
Gospel Broadcasting
Internet Broadcast: In July, the downloading volume of our online broadcast, the number of listening hours of our streaming broadcast, and the number of people using our various platforms hit new high records this year! We not only thank the Lord for this, but also pray that the Heavenly Father will double the use of our broadcast at a special moment to bless the churches and people in the vast territory of China.
Anniversary Celebration: 2018 is both the 60th anniversary of FEBC-HK and the 69th anniversary of Radio Liangyou. We had one hour of thanksgiving worship at 6pm on July 29; and there was also an hour of live broadcast for receiving calls from audience at 7pm. Their enthusiasm and passion touched us very much! All co-workers are determined to continue to be confidants of the audience and to walk hand in hand with them via the broadcast.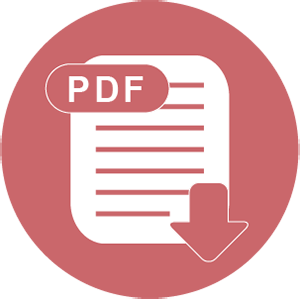 Download