Singing Gift
"I couldn't read sheet music. At a music lesson where rhythm was taught, I was scolded by the teacher for making wrong beats. Another time when I was applying for a post of kindergarten teacher, the school asked me over the phone if I could sing sheet music. I asked, 'What is a sheet music?' After committing to Christ Jesus, I have no more of such embarrassment because some church brothers and sisters sent me hymns books and scores and taught me to sing. It is however rather boring though to study sheet music simply by the changes of tunes. But if I can't read music, how can I sing the songs? I thus prayed for God's grace to let me learn to praise Him with my voice. I then tried matching my finger-count with the sheet music and slowly, I can sing new sheet music by myself now!"
(Sister Lin)
Thanks to the Lord for answering Sister Lin's prayers and grant her the gift of singing. God is indeed omnipotent, and we are to glorify Him!
---
A Tough Path
"I turned to Christ Jesus in 2012 and the six years' path of faith is a stumble because of some complicated reasons. First, I believe in Jesus whereas my wife in heresy for 20 years. No matter how often I urge her to read the Bible, it's all in vain. Second, I had promised God to spread His Good News to people in villages around my home place. The fact is, I only spread gospel leaflet occasionally to people in the market. Third, I fail to overcome my fear to meeting clients; I am too stressed at work. I feel disappointed and sorry for my own weaknesses. In fact, I am terribly feeble in the meantime."
(Brother Wang)
Pray for Brother Wang's family, hoping his wife to believe in our Lord and get free from the bondage of the heresy. May God grant Brother the insight and strength on his evangelical ministry. Pray also for God's presence with Brother at his workplace to help him remove all his anxiety and rebuild his confidence.
---
Mountain Teacher
Deep in the mountain range there comes a teaching point. On the teacher desk of Luo Guangxiang there lays his captivating calligraphy in regular-script style. Although there are only two students, he insists on preparing lessons and writing lesson plans. His teaching model, which consists of outdoor activities, is not backward at all. The Secretary of the Jiangxi Provincial Education Bureau commented on Teacher Luo: He might not have students all over the world, but sure they are enough to cover an entire mountain. Amongst the hundreds of his students in the past few decades, no fewer than a hundred have become top teachers. Lou said, "Teaching itself is a kind of lonely practice. The two students in hand are perfect for running his quality teaching. As a local myself, who else will teach at this school if I am reluctant to come back first?"
("Guangming Daily", August 15, 2018)
May the Lord bless the work of Teacher Luo, a role model who serves to cultivate others with his lofty convictions and knowledge, sentiments and benevolence in a most ordinary manner.
---
Gospel Broadcasting
Internet Broadcast: In July, the downloading volume of our online broadcast, the number of listening hours of our streaming broadcast, and the number of people using our various platforms hit new high records this year! We not only thank the Lord for this, but also pray that the Heavenly Father will double the use of our broadcast at a special moment to bless the churches and people in the vast territory of China.
Anniversary Celebration: 2018 is both the 60th anniversary of FEBC-HK and the 69th anniversary of Radio Liangyou. We had one hour of thanksgiving worship at 6pm on July 29; and there was also an hour of live broadcast for receiving calls from audience at 7pm. Their enthusiasm and passion touched us very much! All co-workers are determined to continue to be confidants of the audience and to walk hand in hand with them via the broadcast.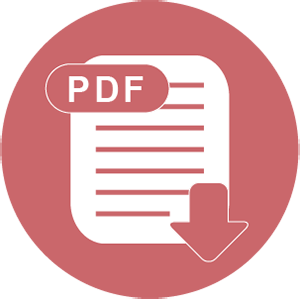 Download