Family Hassle
"I am 17 years old, at high school, and I have followed my mother into Christianity since very young age. On the road from campus to society, I got stuck cognitively sometimes, primarily on issues about initiative and self-control. I am in dimness this whole year, despite knowing what I should have done, I finished nothing in the end. No blame to my ability, I am just psychologically decadent – like living in an endless and hopeless suffering every day. What do I live for? To seek the meaning of life, I suppose. I don't want to be chosen by the world but be the one to choose instead. Yes, I am proud, to be exact, arrogant or feeling a bit holier, or simply just naive and frivolous."
(Sister Su)
Pray for Sister Su and grateful that she is aware of her own situation. May our Lord be with her and keep her still in her adolescence. Grant her a humble and righteous heart in the face of changes in life.
---
Marine Micro-plastics
Director of State Oceanic Administration: "Micro-plastics is now found in organisms 4,500-metre deep in the sea! Plastic waste in the ocean is gradually broken down into plastic particles of less than 5mm in diameter, which is known by scientists as "PM2.5 in water". It is exigent that this oceanic pollutant is wide spreading beyond our imagination these recent years. According to an UNEP survey, the ban on single-use plastic bags is a useful measure whereas reducing upstream demand for plastics will be an effectual solution in the long run. To cope with the problem of micro-plastic pollution, there requires a new legally binding framework to address the issue from a global perspective.
("China News Network", August 14, 2018)
It is now extremely urgent to promote coordinated research programs and actions of the international community. In addition, there is a need to formulate policies and regulations as well as technologies to intercept and reduce the way plastic waste enters the ocean. May God grant wisdom to related experts on solving the problem of marine litter.
---
Foreign Models
According to the survey report on foreign models in China, there is about 10,000 foreign models in China. They earn over RMB 10,000 daily and are mostly working part-time. About 3,000 models have obtained work visas through brokerage companies whereas the remaining 7,000 are mainly international students or foreigners in China. The professional ones do, as migratory birds, take a 90-day work visa and return home thereafter. There is in particular an influx of foreign models from July to September each year who come for the seasons of "Double 11" and Christmas. One third of these models have work orders every day. Hourly wage of these foreign models is RMB 1000-3000 and they work about eight hours a day. After three months of modelling, most gain enough money to buy a house at their home countries.
("People's Network" August 15, 2018)
Pray for the foreign modelling industry and may the work of models be properly arranged by trustworthy units to avoid any cheating or exploitation played on foreign students in particular.
---
Gospel Broadcasting
Internet Broadcast: In July, the downloading volume of our online broadcast, the number of listening hours of our streaming broadcast, and the number of people using our various platforms hit new high records this year! We not only thank the Lord for this, but also pray that the Heavenly Father will double the use of our broadcast at a special moment to bless the churches and people in the vast territory of China.
Anniversary Celebration: 2018 is both the 60th anniversary of FEBC-HK and the 69th anniversary of Radio Liangyou. We had one hour of thanksgiving worship at 6pm on July 29; and there was also an hour of live broadcast for receiving calls from audience at 7pm. Their enthusiasm and passion touched us very much! All co-workers are determined to continue to be confidants of the audience and to walk hand in hand with them via the broadcast.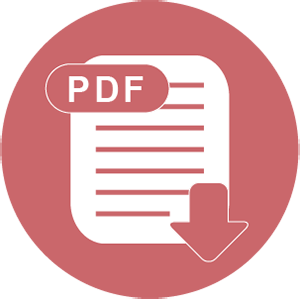 Download