Relationship to be Improved
"My father has been bothering my mother and then me. My mother is 52. She has believed in the Lord for many years. But she has never been approved by my father. He is nice particularly to outsiders but harsh to his family members. My mother is often scolded by him. Being extreme, my father refuses to eat meat, eggs, and milk. When he sees my mother eating these, he curses her and makes her suffer from long-term anemia and physical weakness. When guests visit us, he is very polite. When my mother quarrels with him, he scolds her nastily with offensive words. He has never taken up his family responsibility. My mother has been hurt deeply and mentally because my father is narrow-minded."
(Audience "A Worried Person")
Ask the Lord to protect this family. Please pray that their father can repent and accept the Lord and that he can understand his family members' feelings and hurt. Also pray that he is willing to be changed into a good and loving father.
---
This is Life
"Perhaps I had missed out something that God would want me to learn about, I am unable to mobilize my work and thus in the following year, I still have to separate from my family. My heart is extremely unsettled and uncomfortable. Feeling depressed with no idea how long this will linger on. My life is a total failure! From my husband, I have earned not the least happiness nor support but loads of pain and melancholy. No pleasant dreams can last, just the nightmares remain. I am sad and angry, feeble and helpless. God, give me strength! I confide in Him this whole day as I see myself falling into the darkness. I am lost."
(A Sister)
May the Lord hear the cries of this sister and help her work and settle her heart so that she can unite with her family. Pray God to heal her sorrowful soul, and to enlighten her with the peace and comfort in Him.
---
Leftover Embryo
The world's first test-tube baby has entered her 40's this year. In just a few decades, the global population born with IVF technology has exceeded 8 million. China obtained the technology 30 years ago and its bank of unowned embryo is almost full: What should we do with these embryos? The issue is so sensitive. In an interview with Dr. Yu Qi, Director of the Department of Endocrinology and Reproductive Gynecology of Peking Union Medical College Hospital, she revealed her concern "The space for keeping liquid nitrogen tanks, which is the gas used for preserving embryos, has been utterly packed. What happens next?" From a doctor's point of view, these embryos have the potential to become human beings. Doctors are therefore psychologically forbidden to destroy them. As such a multi-ethical issue, the keeping of these embryos is a real tough choice.
("Science and Technology Daily", August 14 2018)
May the Lord grant the doctors wisdom in overviewing the life attributes of embryos as well as their production and usage. Pray the Lord to help them develop a comprehensive and uniform contract model for the prevention of potential disputes.
---
Gospel Broadcasting
Internet Broadcast: In July, the downloading volume of our online broadcast, the number of listening hours of our streaming broadcast, and the number of people using our various platforms hit new high records this year! We not only thank the Lord for this, but also pray that the Heavenly Father will double the use of our broadcast at a special moment to bless the churches and people in the vast territory of China.
Anniversary Celebration: 2018 is both the 60th anniversary of FEBC-HK and the 69th anniversary of Radio Liangyou. We had one hour of thanksgiving worship at 6pm on July 29; and there was also an hour of live broadcast for receiving calls from audience at 7pm. Their enthusiasm and passion touched us very much! All co-workers are determined to continue to be confidants of the audience and to walk hand in hand with them via the broadcast.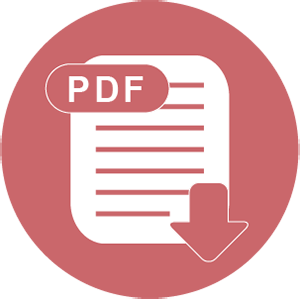 Download