Mom Ruined My Life
"When I was two-year-old, my mother went away from my father and walked into another family with me. Then she gave birth to my younger brother. For more than a year there she went away again, but without me this time. I was four and my brother less than one. Since after, my days gone dim, got no love or care at home. As my step-father was very lazy, we were very poor. I learned to make my own shoes when I was 11 years old; went to work for livelihood at 13 and got married at 18. Now I am 36 years old and my child 17. To my husband, we always quarrel. Our relationship is not good. I blame these all to my mother. I hate her especially in times of hardship and it's her that ruins my life. I believed in the Lord at 14 years old but I couldn't get through the scars in my heart."
(Sister Xinyu)
May the Lord help sister Xinyu melt away her resentment towards her mother, so that she can forgive her mother for all the hurts. Pray that she can also establish a healthy family and her state-of-being.
---
Glad to Know
"A Taiwanese friend introduced Radio Liangyou to me and I have been listening to your programs since January this year. I have always been keen to host radio programs since my school years. I was also fortunate to, even for a short term, have an opportunity to work for a consumer hotline in Hunan before going abroad for a better career path. Having obtained a rather secure career, I now also participate in teaching overseas Chinese educators here in New Zealand. In church, I have been a church deacon and Sunday school teacher. I crave to see a platform like Radio Liangyou in New Zealand. May the Chinese Christians in New Zealand walked in His way and to see the glory of our God."
(Sister Xiao, New Zealand)
Thanks to the Lord for saving sister Xiao, who wants to bring our broadcasting platform overseas. May sister keep on serving the Lord and culture the young believers to spread the gospel of the Lord!
---
Nature Reserves
The General Office of the State Council issued a State-level Nature Reserves Adjustment Notice for 6 areas: Dahei Mountain in Inner Mongolia, Danjiang Wetland in Henan, Jiuwan Mountain in Guangxi, Huayuan Mountain in Sichuan, Mangkang Black Snubnose Monkey Reserve and Qiangtang Nature Reserve in Tibet. The Ministry of Ecology and Environment announced about their adjustment scope and functional division, whereas the concerning regional departments need to reallocate their demarcation and corresponding land ownership and use respectively. The relevant regions and departments must strictly implement the "Regulations on the Nature Reserve of the PRC" and the "Regulations on the Adjustment and Management of State-level Nature Reserves". They should coordinate and supervise the socio-economic development of these nature reserves.
("China News Network", July 16, 2018)
The adjustment scheme for state-level nature reserves is targeted for a high-level accomplishment. May the management of various measures to progress in a steady and effective manner.
---
Gospel Broadcasting
Broadcast Response: 4,392 audience responses and 950,000 times downloaded from our website and social platforms were recorded in May. Number of people using our various platforms exceeded 310,000. The Liangyou Index was 128.6 and it was higher than those in the past four months. Thanks to the Lord!
LTS Training: The third training session of the third phase of "The Ways of Pastors" was held smoothly and safely. The download figure of the newly established LTS App has exceeded 20,000 by the end of June! Assessments for students of the "Navigation Program" can be done via the App. The program has been newly organized for the younger generation. Please pray that more young Christian brothers and sisters will serve better in their churches after they have been trained and equipped.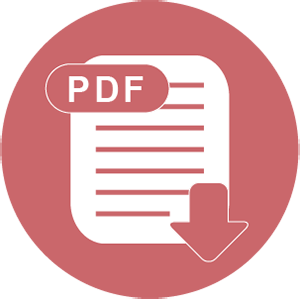 Download