Blessings for Mother
"There found a shadow on my mother's liver during a recent medical check-up. She will be hospitalized for a thorough examination. Mother is a devoted Christian, she has peace with her. I am the one terrified. She has worked her life so hard for the family but I have been so uncaring and my dad is hostile to God. My grandmother does not believe in Jesus whereas my aunt is extremely superstitious. Although I trust that returning to Heaven is a happy thing and our Father will surely keep her in His arm, I still want my mother's company for a few more years, to guide me and see me get married…"
(Audience "Guoguo")
Please pray for "Guoguo" and his family members. May the Lord heal his mother and the Holy Spirit softens the hearts of those unbelieved. May God be with "Guoguo". Grant him peace so that he has full trust and faith in Him on the matter of his mother.
---
Flashlight Stun Gun
Yuzhong District Branch of Industrial and Commercial Bureau made successive inspections to a number of stationery stores in the surroundings of schools in Chongqing. They were there to check if any dangerous toys were for sale and eventually they found a high power baton-liked flashlight stun gun. This "flashlight" which resembles a police stun gun, is actually a very popular toy. Once the button is pressed, the person holding the stun gun will be shocked by a current of up to 600 volts instantaneously. The toy is certainly with potential safety hazard. As a result, personnel from Industrial and Commercial Bureau have confiscated all these "toys" and educated these retailers on the spot.
("Chongqing Moring Post", May 15, 2018)
May the general sense of responsibility and alertness to danger can be enhanced amongst the public, especially for those "toys" producers and retailers. Pray also for a proper interpersonal development of children and to stop them from playing dangerous or unfriendly pranks on others.
---
Life Changed
"I used to smoke, drink and play mahjong. But I have totally changed after I have believed in the Lord since more than 20 years ago. If I have not listened to Radio Liangyou, I would not be the one I am now. I was in my 50s when I believed in the Lord. At that time, I believed in heresy and accepted these. Later someone told me that they were wrong and advised me to leave them. Then a teacher preached the true and pure gospel to me. Since then, I have been listening to the gospel radio every day. I have also led my daughter and husband to believe in the Lord. My two sons and daughters-in-law still do not believe in the Lord. I hope that they will soon believe in the Lord and establish their Christian families."
(Sister Han, Hebei Province)
The changes of Han's sister have witnessed the Lord's mighty power. Please pray that her sons and daughters-in-law would feel the love and power of the Lord and that they will become humble to accept the Lord as their Savior.
---
Tense Situation
We thank God for calling many of His servants to serve ethnic minorities. Recently both overseas and local  co-workers have faced a very tense situation for different reasons. Many overseas co-workers have to leave the places of their ministries within a very short period because the renewal of their visas has been rejected. The local co-workers have also faced questioning and monitoring. Although there are different situations in various places, they generally face a difficult condition. These co-workers do not stop in spite of the difficulties. They continue to care and serve with a cautious and flexible manner so as to allow the evangelical ministry and pastoral care for ethnic minorities to proceed.
Pray for the gospel ministries among ethnic minorities and those in Yunnan Province. Pray especially for the local co-workers who have preached the gospel to their compatriots of the same tribe because of their pure love for the Lord. They also witness Christ among the people of other tribes. Please pray that the Lord will keep both overseas and local co-workers. Also pray that when they serve the ethnic minorities, they will have peace from the Lord and will still fruit more for the His sake in the difficult times.
---
Gospel Broadcasting
60 years with God: Established in 1958, FEBC Hong Kong it has a history of 60 years. The journey of its gospel broadcasting has not been smooth in the Mainland. The organization has had to go uphill and downhill constantly. However, the faithful Lord has accompanied us constantly. In the days ahead, we should rely on the Lord solely and continue to rely on Him steadfastly to meet all kinds of challenges and difficulties. We should also strive to complete the mission of preaching the Christ to all over the world!
Needs of Pastoral Training: Liangyou Theological Seminary will continue to actively provide training to believers in the Mainland as the mainland churches are still in urgent needs of preachers and co-workers. Please pray for the study and services of about 4,000 active students. The training program of "The Ways of the Pastors" has had a very positive impact on the students. Please pray for the students' study and growth.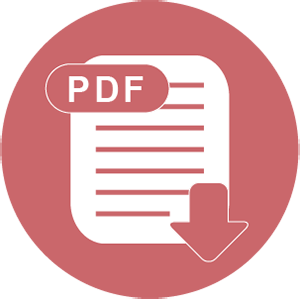 Download