Extra-marital Affair
"My husband has had an extra-marital affair for several years. Recently he has sued for a divorce, but I do not agree. The court has let him withdraw his case. But he has not given up and wants to sue again after six months. Or else, we will be divorced automatically after two years. Please pray for me. Please ask God to lead me and give me wisdom. Also ask God to lead my husband to repent and know God so that he will change his mind and will not divorce me. Also pray that he will re-establish our family."
(Sister Yang)
Please pray for sister Yang's family. Pray that God will show His mercy to her husband, and let him repent and believe in God. Also pray that he will change his mind, and value his marriage and family. Also ask God to help the sister learn to review herself to see if there is any need for her changes. Please pray that she can re-build a harmonious family.
---
A Dominating Mother
"My mother was a dominating and patriarchal woman. I was expected to follow whatever she asked me to, without adding any of my own preferences. At times, I was so pressurized that I hardly breathe. Despite the fondness of my father to me, he had no say at home. I therefore became indifferent to external matters, whether of my family, other people or the society etc. I didn't play with other children. I rarely spoke or expressed myself. No one bothered to listen to me, I guessed. I focused on my school studies in which I mostly passed with flying colors. I later left home to enter to the Inner Mongolia Institute of Technology in 1981. The 4-year college life was wonderful. Then graduation, socialization, work, marriage, divorce, single parent… life was getting tough; I got depression in the end… Now, I am a Christian and there is inner peace with me."
(Sister Wang, Hebei Province)
Grateful that sister Wang has received comfort from the Lord in times of her difficulties. May sister keep on growing spiritually and learn to be empathetic and lenient with others. Pray that she can reconcile with her family members and obtain a good relationship thereafter.
---
A Well-cared-for Senectitude
Six elderly Chinese men aged 61 to 81 were sharing a "coffin home" at size of 161-square-foot in downtown Chongqing. Made by 6 wood planks, the three bunks bedded the six men, one next to the other, filling all the gaps. The youngest of them was 61 years old while the oldest was 81 years old who sold ice-sugar gourds for living. The ages add up to almost 400 years old. Most of them have no children and they came here as the rent was low – a bed was only 150 yuan per month, water and electricity all-inclusive. For most tenants, this simple "home" is their only home and some of them have even lived with the landlord couple for more than a decade.
("China Youth Daily", April 4, 2018)
May the Lord have mercy on the disadvantaged and let the needs of the elderly be under great social concerns. Pray that the poor and helpless be care for and these old men a dignified senectitude to live on.
---
Gospel Broadcasting
Short-wave broadcasting: The broadcast frequency of the "i-Radio Channel" of our shortwave Radio Liangyou has changed from 31 km 9,430 kHz to 31 km 9,380 kHz since the end of March this year. Ask God to help the audience adapt to the new frequency. Also pray that God will ensure the clearness of the broadcast signal which will enable listeners to hear the Words of God.
New media ministry: Subscribers of the Radio Liangyou's WeChat account "Liangyouzhiyin" has accumulated more than 170,000 after more than two years of our efforts. The subscribers' text reading, and their listening are very frequent. Our activities, which have been promoted via the WeChat account, are obviously more popular. Ask God to help our staff in the development of the new media ministry so that more people will return to God. Glory to God!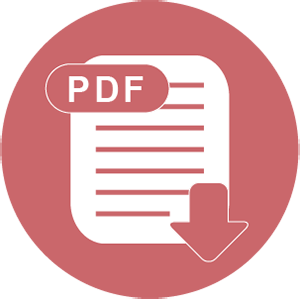 Download