At a Crossroad
"I am at a crossroad in my life. I am so confused. My workload is soaring and I also have problems of interpersonal relationship. I seem to fight a war every day. The relocation of my unit has caused injury to my pelvic bone. I need to rest in bed. Moreover, I feel bad as I am in love with someone who is not suitable for me. We have different personality. I want to resign and break up with my boyfriend. What should I do after the breakup? I am also worried that I will face the pressure from my parents regarding my marriage. I am not young and I have reached the age of 32. My parents want me to quit my job, break up with my boyfriend and return to my hometown where I can live and find a job. I am struggling with my decision as there are various choices in my mind. I do not know the way in future."
(Sister Xiao Jie)
Ask the Lord to give sister Xiao Jie the wisdom and ability to make decision, and to remove the struggle in her heart. Please pray that she will come closer to the Lord; rely on Him to gain strength and let Him guide the direction of her life.
---
Frauds of Online Loan
Recently, police stations in various districts have received reports of frauds. In these cases, some students were deceived after they had helped others boost their business achievement and applied for online loans. The criminals lured the students applying for online loans. The money borrowed was then transferred to a designated account provided by the fraudster who claimed that he would repay the principal and interests by installments. The students could thus get a commission. Eventually the fraudster took the money away and fled. But the applicants were still required to repay the outstanding loans. A student, surnamed Hua, was introduced by his younger schoolmate to an employee of an online loan platform, surnamed Li. Hua had applied for a loan of RMB13,000 via the platform, and he transferred all the money to Li's account. And in return, Hua received a commission of RMB100. But Hua could never contact Li again after the payment of the third installment. Then the outstanding loan of RMB11,000 still remained under the name of the student.
("Guangzhou Daily", March 15, 2018)
Please pray that young people can have a proper view of money. Pray that they will not be greedy for petty advantages as this may lead to great losses.
---
Hatred of My Mind
"I have been listening to your radio programs. I have been going to church with my mother since my childhood. But I was abused by my mother when I was a child. Therefore I am mentally unhealthy at present. I hate my mother particularly. I was eager to ask someone to beat her during my childhood. But my plan was stopped. Currently, I have the idea of killing my mother. I have committed suicide several times but to no avail. Whenever I think of the scenes of being abused by her, I want to kill her. I really want to take revenge for the harm she has brought to me. I want to retaliate against her. What should I do?"
(Audience "Liu Nian")
Ask the Lord to remove the psychological trauma he has experienced during his childhood. Pray that he can feel the love and protection of the Lord, and that can replace the hatred for his mother. Let the light of God enter his heart to drive away his thoughts of darkness and his heart will be entirely governed by the Holy Spirit.
---
Hani Bible
Hani is a unique ethnic minority in Yunnan Province with 1.66 million people living in mountainous areas between Ailaoshan and Montreux. They are good at cultivating in terraced fields planting paddy rice. Hani people mainly believe in the worship of many gods and their ancestors. They also believe in gods of protective power such as God of Home. Hani people have been neglected for a long time. Once someone has said that Hani people do not have bibles, preachers, gospel broadcast and "Tale of Jesus". It has been also said that if a Hani person wants to hear deeds of Jesus, he can find no way. In fact, some missionaries have worked hard to spread the gospel. It is estimated that there are 9,000 believers. Recently the translation ministry of the bible has been carried out for Hani by means of recording because they do not have written characters.
Please pray for the ministry of bible translation for Hani. Pray that Hani believers will actively share the gospel with their compatriots. Also pray that the Lord will protect Hani churches so that they can grow up amid difficulties.
---
Gospel Broadcasting
Broadcast Response: In 2017, there were over 80,000 audience responses and the monthly download volume of our programs was more than one million times. The audience's download volume of Radio Liangyou WeChat Account was more than 750,000 times and the freshmen figure of Liangyou Theological Seminary accumulated to 814 last year. Thanks to the Heavenly Father's blessing. The operation of each broadcasting platform is still smooth. Please pray that the Lord will enhance the effectiveness of the broadcast so that the audience will be nurtured and equipped in terms of the truth.
Prayer App: The first project launched to celebrate our 60th Anniversary is a brand new mobile application: "Pray Together". The daily updated intercession items from the App enable you to care Chinese people and affairs through the latest information and pray for them. You are welcome to download it and recommend it to believers.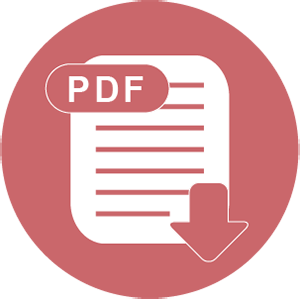 Download