Moved to Tears
"My younger brother has much discomfort after his surgery and he needs my care more. He has just finished his second operation. I have read your letter of reply to him and he is moved. Many of his friends (who are believers) came to visit him from various places before his operation. They gave him and our family a lot of confidence and encouragement. I would like to take this opportunity to thank everyone and the Lord! This trial has made our family more united and close to God. What is more worthy of thanksgiving is my father's gradual acceptance of God. The next issue is my younger brother's postoperative rehabilitation and consolidated treatment. Please pray for all these!"
(Huanhuan)
Please pray for Huanhuan's family. Please pray that the Lord will heal Huanhuan's younger brother who will receive suitable treatment and recover soon; and that he can experience the Lord's love and powerful healing. Also pray that their father will accept the Lord and the whole family will be blessed by the Lord's grace.
---
Autistic Children
Recently a number of parents reported that their children were "brutally treated" by teachers during their rehabilitation training at Changping campus of Senxi Education in Beijing. Beijing Senxi Education is an institute of rehabilitation training targeted mainly at autistic children. Its targets of enrollment are students whose perception and coordinating abilities are poorer, and they are aged between two and six. According to a monitoring video recorded, the teachers involved did not follow the standard procedures during training. Responding to this case, a person in charge of Senxi Education said that "serious mistakes" were really found in the behavior of the teachers involved. Two teachers have been dismissed.
("The Beijing News", August 15, 2017)
Professional knowledge and rigorous practicing skills are required to give rehabilitation training to special students whose perception and coordinating abilities are poorer. Only these can cater for the needs of the special children and facilitate their growth substantially. Please pray that the institute of special education can possess the professional standards and rigorous attitudes.
---
 Worry about Pregnancy
"Although my husband does not believe in the Lord, he is very encouraged after I have told him my joy of communicating with you. I write to you this time because I want to ask you to pray for my good friend, Ms Yue. She is willing to believe that there is a god but she still has not accepted Jesus as the Master of her life. I have prayed for her for two or three years. She is pregnant eventually after she has struggled to wait and made constant efforts for several years. But the result of her medical check-up is very unsatisfactory. She is afraid to have ectopic pregnancy. So the fear has filled in her heart. Please pray that God will take away her fear, and put peaceful and joyful thoughts in her heart."
(Weiwei)
Please pray for the Lord's grace and selection so that Ms Yue can make a decision to accept Jesus and gain peace from the Lord. Also pray that she will learn to put her fear and worry in the hands of the Lord. Ask the Lord to keep her baby safe and healthy and let her experience the amazing grace of God.
---
The Lord in Yunnan
Twenty-six ethnic minorities are found scattering in the colorful province, Yunnan. This region in the southwest corner has been blessed by God long ago. Missionaries entered the mountainous area and proclaimed the love of Christ with words and life witnesses among different tribes more than 130 years ago. Among them, Miao, Lisu and Nu responded to the gospel most actively and many of their villages converted to Christianity. Great improvements were made in their living conditions and humanistic life with the help of the missionaries. Nowadays many Christians there drift along without goals and have been secularized under the pressure of life.
Ask the Lord to revive the churches of these ethnic minorities. Please pray that the Lord will use them to bless the nearby tribes who have not accepted His grace and salvation yet. Please pray for the different minorities broadcastings from FEBC. Ask the Lord to use these programs to lead people to return to Him. Also pray for the production of the Large Flowery Miao program which is being planned. Ask the Lord to help the churches of this tribe be nurtured and blessed by the program.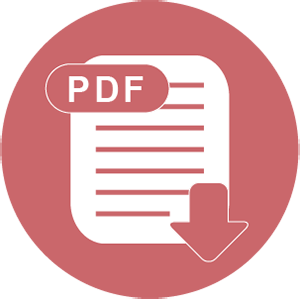 Download