Schizophrenia
"I became a Christian since 1993 and I listened to your program with shortwave radio in the past. Thanks to the Lord that we can listen to it through online app nowadays. Now, I request brothers and sisters in Christ to pray for my daughter who has been suffering from schizophrenia (or spirit attachment) since March 2010 when she was away for work. Since then, most of her time has been spent in the hospital, causing great pain and mental torture to herself and the entire family. I thus cordially, via Radio Liangyou, to ask more brothers and sisters to pray for her; to beg for God's healing and to cast out devils and get my daughter recovered soon. Thank you Lord!"
(Canaan Grass)
Pray that the family has the wisdom to distinguish between mental illness and spirit attachment in order to let their daughter properly treated. May God prepare the daughter of Canaan Grass good medical doctors. And with faith and lots of prayers from others, she is healed and free from the sufferings caused by mental disorder.
---
Fear
"I was upset that mother scolded me for hanging out with a cell group that I lately joined, twice, for festivals. I fear that my family would mistake my purpose of attending church; and out of fear I dare to share my hard feeling with them. Lest the growth of misunderstanding, which may lead to further verbal attack from my family, I avoided bumping into anyone from the cell group. I blocked all messages from nor giving any replies to them. Hoping for no more verbal abuse, that I have been enduring since my early childhood, I am cautious about going to church. Getting love is all I want. As there should be no fear in love, may the Lord cast out my fear and inner struggle but brave me enough to go to church to worship Him."
(Sister Chen)
Pray for Sister Chen that the Lord would cast out her inner fear; help her open herself to communicate with her family and other believers. Let her know that no fear is big enough to hinder her in seeking our God.
---
Assisted Reproduction
The new 2-child Policy has brought great hope to a part of aged women or families that have lost their only child. In China, women over the age of 45 or families wanting to have more children all rush to seek for assisted reproduction to try their luck for multiple pregnancies. Despite its strong demand, the success rate of IVF for 45-year-old female is around 5%; rather grim in general, medically speaking. In fact, issues on multiple pregnancies or fertility in advanced age have become national. The Reproductive Branch Committee of Chinese Medical Association is therefore, in view of this, undergoing research and discussion on the necessity of drawing a bottom line on the age for pregnancy.
("China Youth Daily", August 15, 2017)
Assisted reproduction can on the one hand bring hopes to people, but on the other hand stir up ethical issue to the public. May the Lord mercy us and let the world understand that life is not a good but a gift; it is not human but God who take charge of the meaning of every birth.
---
Gospel Broadcasting
Audience Response: 7,481 audience responses received in July. Download volume of online programs was more than 1.78 million times. Listening time on the WeChat Tongxing Channel exceeded 33,000 hours. Download volume via WeChat was more than 60,000 times! 58 new students were admitted to Liangyou Theological Seminary (496 students have accumulated so far this year). Thanks to the Lord's protection and care. Pray that the Lord will continue to use the programs to bless and help the audience.
LTS Development: Thank the God for blessing and using the Liangyou Theological Seminary which is celebrating its 35th anniversary this year. The theme of the celebration is "Mobilizing, Passing On and Developing". The LTS has developed into a large-scale theological seminary in the air after many years of hard work. Most of the graduates have had better services in various churches. There are also many students joining full-time pastoral ministries and missionary services.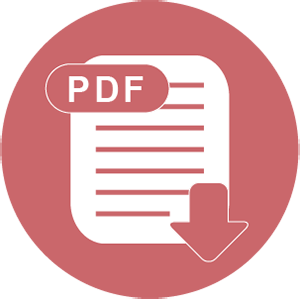 Download