Breaking Away Homosexuality
"I have been inclined to homosexuality since my childhood and up to the time before my belief in the Lord. My parents were divorced when I was one year old. I have been living with my father and grandmother since my early age. My grandmother was very strict. I was introverted and felt inferior. My classmates often bullied and assaulted me. Being unable to resist, I accepted myself as a homosexual. I consulted a psychological counselor after I had got a job. The counselor encouraged me to restore the relationship with my parents. I believed in the Lord in my homeland in 2016; then I realized that homosexuality was a sin. I repented completely and was relieved. I am now 27 years' old. I have broken away such sin completely since I believe in the Lord."
(Brother Du, Yunnan Province)
Glory to the Lord! Ask the Lord to lead the future of the brother. Also pray that the Lord will open an opportunity for his ministry so that he can help friends with the same trouble out of homosexuality through his glorious testimony.
---
Jiuzhaigou Earthquake
A magnitude-7 earthquake in Jiuzhaigou on August 8 has killed at least 25 lives and caused 525 injuries while 6 were still missing. The search and rescue work was basically over, with tourists evacuated and victims settled down. Electricity, water supply, traffic, and communication are all operating like normal now. However, will the quake-hit Jiuzhaigou regain its beauty? Many people concern about this. Fortunately, experts found the overall damage on Jiuzhaigou's picturesque landscape not serious as the majority of them are kept intact; mudslides or so may follow, but in a controllable manner. In short, time will heal and Jiuzhaigou is going to restore its former glory in the future.
("Sichuan Online", August 14, 2017)
Please pray for the subsequent restoration of Jiuzhaigou. May her former glory be restored; those who are frightened be comforted and their homes swiftly rebuilt. As Christians, we should pray and be prepared for the days of the last day.
---
Runaway Son
"It has been 7 months since my son ran away from home; not even answering our phone calls, to protest against my husband and me for wanting him to get a job. We truly blame ourselves for not giving enough time with him, to share and care for him. We mostly thought of getting him sufficient food and clothing rather. Such awareness arrives too late – my son is 27 years old now. He was a believer and had joined the church for about a year before losing interest of going anymore. In fact, our church is rather desolate these days; if there were no Radio Liangyou we would not have any spiritual growth. I repented all my weakness and wrongs to God whom I can entrust my son to."
(Sister Wang, Jiangsu Province)
Pray for Sister Wang that the Lord will bring her son home soon. May God remove sister's guilty feeling but strengthen her on the process of reconciliation with her son.
---
Gospel Broadcasting
Audience Response: 7,481 audience responses received in July. Download volume of online programs was more than 1.78 million times. Listening time on the WeChat Tongxing Channel exceeded 33,000 hours. Download volume via WeChat was more than 60,000 times! 58 new students were admitted to Liangyou Theological Seminary (496 students have accumulated so far this year). Thanks to the Lord's protection and care. Pray that the Lord will continue to use the programs to bless and help the audience.
LTS Development: Thank the God for blessing and using the Liangyou Theological Seminary which is celebrating its 35th anniversary this year. The theme of the celebration is "Mobilizing, Passing On and Developing". The LTS has developed into a large-scale theological seminary in the air after many years of hard work. Most of the graduates have had better services in various churches. There are also many students joining full-time pastoral ministries and missionary services.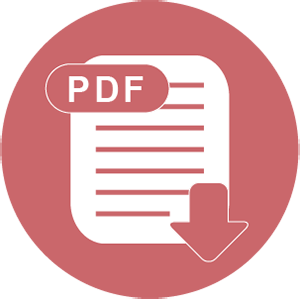 Download