Longing for Changes
"I was baptized and returned to the Lord in 2011. But I seem to come out of chaos in my life until this year. Now I can feel a little joy out of confidence. Last Friday, my anger suddenly broke out in front of my elder sister. I had said something to hurt and despise her. My Christian faith dropped to the lowest level once again. Has my religious pursuit been built on sand for the past six years? I am eager to change and show good witness. But I always quarrel with my sister and then we separate from each other. I am really helpless! God has let me see my problem: I cannot control my tongue and ignore feelings of other people. I also have pressures from seeking employment and getting married. My parents also give me pressure. I am eager to renew my life!"
(Sister Xu)
Please pray for Sister Xu. Ask the Holy Spirit to manage her tongue help her face her own weakness. Also pray that she will rely on the Lord and her life will be renewed.
---
Subway Beggars
Currently many of subway beggars are professional. They set up an online group to communicate and exchange information on begging. Security personnel saw the beggars' mobile phones receiving information when they carried out an operation to intercept beggars. After their investigation, they found that the information came from a large group formed by 1,000 beggars. They exchanged information on those cities where begging was easy and cities where efforts were suddenly increased to combat begging. The number of such groups is up to five or six. The subway authority of Wuhan has set up an inspection team for law enforcement. It inspects on the trains every day. When beggars are intercepted, generally they are discouraged from begging, required to write a guarantee letter or fined RMB 50 to RMB 200. But these measures cannot get at the roots of the problem effectively.
("Wuhan Evening News", June 14, 2017)
Subway beggars bring bad travelling experiences to passengers. Please pray that the Lord will help the Chinese government see the fundamental problems of beggars and what they need so that it can effectively curb this phenomenon
---
Home Violence
"Sister Cui, my co-worker, got divorced last year. Being an alcoholic, her ex-husband always beats her and their two sons violently. Her elder and younger sons have come under her ex-husband's and her guardianship respectively. Although Sister Cui has got rid of home violence, she suffers from attacks of an evil spirit afterwards. She often loses her rationality and shouts in her church. She also has unbearable headache whenever she enters the church. She always sees dark images at night. Her younger son often cries because of fever. I have told her not to be afraid as the Lord is with her. I am very sympathetic to her sufferings. I hope that she can really establish a genuine relationship with God and regain power to serve God again."
(A listener)
Please pray for Sister Cui and ask the Holy Spirit to protect her and her sons from the attacks of the evil spirit. Also pray that she will have the peace and assurance of being forgiven, and that she will obtain the peace and security in the Lord.
---
Gospel in Inner Mongolia
The plateau of Inner Mongolia is extensive. Flat land and basins there form the vast grassland. Mongolians are also named as "an ethnic group on the back of horses". They are brave and tough. They have been living on the vast grassland where they lead a nomadic life. As time changes, many of them have migrated to cities. Their life style changes suddenly and they cannot find suitable jobs. Their physical health is also damaged because of their different eating habits. They are facing many attacks physically, mentally and spiritually. Moreover, young Mongolians are perplexed and at lost about their future.
Many Mongolian youths have been exposed to gospel during their study in foreign places for the past ten years. They pursue spiritual growth actively. They also pay many efforts to share their belief with other people. So Mongolian churches have experienced growth. However, there are heresy disturbances and various social pressures in recent years. Therefore young Mongolian churches need prayer support very much. Pray for young Mongolian believers that they can be steadfast in adversity by relying on the Lord.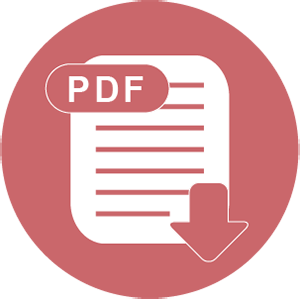 Download