A Shattered Family
"At first, my boutique business in Zhengzhou was doing quite alright. A steam-room business later rented the second floor of our building and by launching talks and trainings the shop became busy and their customers increased. I learned via internet that they were indeed operating some kind of concealed multi-level marketing. Later on, my wife also opened her own steam room, leading to an eventual loss of RMB 200,000 within half a year; our boutique was gone too. In fact a customer has been indebted to us for RMB 50,000, but concerning the face issue, my wife refused to get it back. I did blame her for this; may the Lord forgive me. In view of such a hardship, she chose to neglect her family on the one hand; she made many online male-friends on the other hand and is now very close to one who owns a business in real estate. In the meantime, she wants to give up her kids divorce me. "
(A brother)
May the Lord teach and help this brother to hold his marriage back. Guide his wife with mercy and let her realize the importance of family. Help her away from the temptation of fame and wealth.
---
WeChat-MLM
There has been a rapid development of WeChat-business over the past few years, such as "WeChat-MLM (Multi-
level marketing)". Via smart phones, some people take WeChat or Weibo as marketing platforms. Start by selling goods online, they play brainwashing, fraud and wealth-flaunting to attract viewers to join their unlawful pyramid-selling schemes. Through money transfer tools such as WeChat and Alipay, they make money by collecting commission from the lower levels. Advertising slogans as "If you are smart and diligent, the job will help you earn 100 thousand a month; purchase a Mercedes Benz in 108 days and get a house in 6 months. Simply put in a few thousand, one can start the business while sitting at home!" are prevailing on WeChat to satisfy the get-rich-quick desire of participants.
("Economic Information Daily", June 15, 2017)
Despite that MLM is illegal in China, WeChat-MLM is hard to get spotted and inspected. In view of this, may our Lord help the government speed up its establishment of anti-MLM laws and regulations on the one hand; intensify the punishment on the alleged WeChat-MLM and other brainwashing business on the other hand.
---
A Blind Man
"I got blind at my 30. I am more than 40 years old now and have become a Christian for 10 years. Never have I been to a church nor was I serious with my belief in the previous 9 years. Grateful that Radio Liangyou help me to know God. In the past, I was filled with hatred and sorrow. There was no joy; but lots of pain and insomnia that even medication could neither help. Since listening to Radio Liangyou, I learn what faith is and know that even Christians are not free from sorrows, temptation and pain. I have a thirst for and understanding to God's words thereafter. I can even sing hymns and by listening to the radio, I can sleep well too. I was a complete blind, but recently I can see a little though. Pray for God's healing and I hope that my vision can be restored one day."
(Brother Qi, Jiangsu Province)
May the Lord guide brother Qi on his growth in faith. Prepare him a church and fellowship where he can enjoy the support from each other. May the Lord heal his eyes.
---
Gospel Broadcasting
Audience Response: Responses have increased significantly due to the development of new media platforms. In the first five months of this year, the number of audience responses reached 6,553, an average increase of 13% over the previous year. The download volume was more than 1.75 million times, an increase of 55%. The Liangyou Index (160) has risen by 48%. The number of Liangyou Fans, which has reached 422, has also increased by 380%. Pray that God will use our programs at different media so that more compatriots will gain the salvation.
Medium-Wave (MW) Broadcast: Our MW broadcast is transmitted to China from Jeju Island, South Korea. The broadcast used to last for 3.75 hours a day. Since June 12, the daily broadcast duration has been increased to a total of 4.25 hours in order to reach the Mainland audiences more effectively. Please pray for increased production costs and electricity expenses.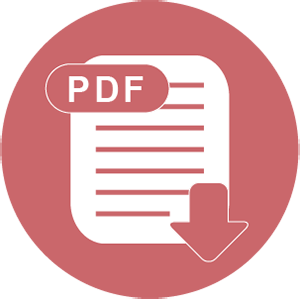 Download