Frequent Sharp Pain
"There is a tumor on my right foot. My doctor has told me that it is a lipoma. It is also diagnosed as a benign tumor which will not deteriorate with a probability of 99%. But it always causes sharp pain which I cannot stand. This situation has continued for about a year. I do not know whether this is the God's will of calling me to be awake and pray early in the morning or this just comes Satan's temptation. Recently I have hesitated over whether or not to undergo mini-invasive surgery to remove the tumor. But I am afraid that this idea does not comply with the will of God. What is your view? Please pray for me."
(A listener named as "Caterpillar")
Please pray that "Caterpillar" will understand that physical illness requires medical treatment which does not conflict with his religion. Ask the Lord to prepare a suitable doctor who can give him a correct assessment on whether or not he needs surgery.
---
Business Failure
"After failing his business, my elder brother had to sell his tiny house in Hefei to pay his loan. I then lent some money to him as working capital. Grateful for the prayer support from church members that brother is making progress and has even joined us to church sometimes. When he was a child, he used to go to church with my mother. However, since going to the university where we were no longer around, he had been attracted to this secular world and left his faith aside. May the Lord's mercy unto him and take him in His arms again. I once heard in a sharing that one would rather rise to the heaven with a torn body than sink to the hell in good shape. As in the Bible: 'It is not the healthy who need a doctor, but the sick.' Trust that God has His time and may Him grant blessings over our family."
(Sister Li)
God can turn crises into blessings. May He keep this brother Li and let him experience His gracious presence.
---
Explosion in Feng County
On 15 June at around 4.48pm an explosion in Feng County in Jiangsu Province killed eight people and injured another 65. Authorities called the blast as a criminal act. According to on-site inspection, investigation visit, video surveillance, proof of materialistic evidence and DNA matching, a suspect Xu (a male from Quanshan of Xuzhou, 22 years old) has been identified. He was killed by his homemade explosive device. As a sufferer of autonomic dysfunction, Xu suspended his schooling but got a job and rented a flat in the vicinity of the incident. In fact in his rental, there found the materials for self-made explosive device and words such as "death", "vanish", "kill", "eliminate" writing on the walls. In view of the above evidence, the security authority then closed the case.
("Politics News CCTV", June 16, 2017)
Despite that the case was cracked, the physical as well as psychological damages brought to the injured and families of the deceased were yet treated. May our Lord comfort the Xu family too and grant all the involved the strength to overcome their shocks and sorrows.
---
Gospel Broadcasting
Audience Response: Responses have increased significantly due to the development of new media platforms. In the first five months of this year, the number of audience responses reached 6,553, an average increase of 13% over the previous year. The download volume was more than 1.75 million times, an increase of 55%. The Liangyou Index (160) has risen by 48%. The number of Liangyou Fans, which has reached 422, has also increased by 380%. Pray that God will use our programs at different media so that more compatriots will gain the salvation.
Medium-Wave (MW) Broadcast: Our MW broadcast is transmitted to China from Jeju Island, South Korea. The broadcast used to last for 3.75 hours a day. Since June 12, the daily broadcast duration has been increased to a total of 4.25 hours in order to reach the Mainland audiences more effectively. Please pray for increased production costs and electricity expenses.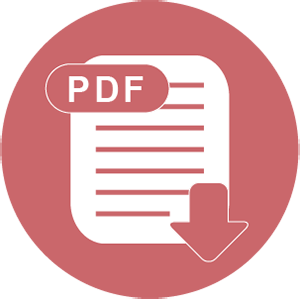 Download